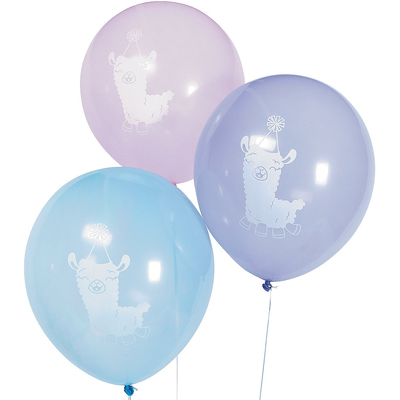 11″ Lil' Llama Printed Latex Balloon
Have your little ones laughing over llamas! A perfect addition to 1st birthday party decorations, these balloons add a dash of whimsical color by featuring images of smiling llamas in party hats. Whether you pair them in a bouquet by the buffet or attach them to the guest of honor's high chair, these purple, pink and blue balloons are sure to turn your home into a 1st birthday party zoo!
Kindly note: Photo is for illustrative purposes only. Price quoted is for 1 single helium latex balloon. Kindly select your preferred print or colour (If any) when adding this item to your cart.
Each 11″ balloon is inflated with helium gas, comes with a white 1.2m string with curling ribbons attached and can float up to 5-8 hours.
Related products
11" Printed Latex Balloons