11″ Mr Printed Latex Balloons
Deck the wedding hall with these latex balloons! They're a great way to celebrate the glowing groom. Also perfect for bachelor parties, they're fun decorations when you tie them to the lucky guy's chair or add them to centerpieces. Toss them around the room or dance floor as cute and silly décor, and cut loose!
Kindly note: Photo is for illustrative purposes only. Price quoted is for 1 single helium latex balloon. Kindly select your preferred print or colour (If any) when adding this item to your cart.
Each 11″ balloon is inflated with helium gas, comes with a white 1.2m string with curling ribbons attached and can float up to 5-8 hours.
Related products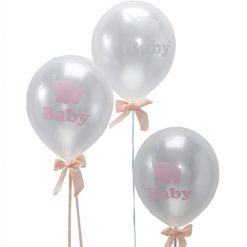 Out of stock
11" Printed Latex Balloons