11″ Team Bride Printed Latex Balloons
Gorgeous white and pink Team Bride Balloons, perfect for creating a super trendy Hen Do set-up. These fabulous balloons have Team Bride printed in a stunning font, perfect for a sophisticated Hen Party.
Each 11″ balloon is inflated with helium gas, comes with a white 1.2m string with curling ribbons attached and can float up to 5-8 hours.
Out of stock
Related products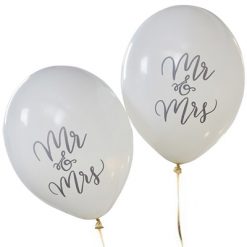 Out of stock
11" Printed Latex Balloons