Staycation Surprise Package
Easily plan a memorable surprise with our staycation decor package! Our ethereal decorations will set the perfect mood for a wonderful celebration with your loved ones. Leave the nitty and gritty to our stylists while you focus on spending quality time with the celebrant.
Once you've checked into the hotel, our stylists only require an hour to get the room ready. Use this time to fetch the celebrant and bring him or her to the venue. We'd recommend blindfolding him or her for added excitement!
Our package is inclusive of timing co-ordination with our in-room stylists for you to plan the perfect surprise. Once you return, everything will be all set and ready. Don't forget to have your phone camera ready to record the sheer look of surprise on his or her face!
This package comes with:
 Free-Floating Ceiling Balloons
50 x 11″ Helium-Filled Latex Balloons
Inflated with helium
In an assortment of colours and textures to match the room, occasion or chosen colour theme
Styled on the ceiling above the bed, or wherever we deem suitable
Ribbons used are longer and holographic for a magical effect
Giant Latex Balloon
24″ Personalised Bubble Balloon
Inflated with helium and adorned with beautiful complementing tassels
Filled with beautiful confetti that sticks to the side of the balloons
Personalised with your choice of wordings
Scattered Floor Balloons
30 x 11″ Air-Filled Latex Balloons
In an assortment of sizes, colours and textures to complement the colour scheme
Air-filled and stylishly scattered across the bed, floor, bath tub or wherever we deem suitable
Script Foil Balloon
1 x Air-Filled Script Foil Balloon
Makes a great room centrepiece and photo taking prop
Available in a variety of wordings

Should you wish to add-on additional items not in the package such as balloons, cards, or banners, simply add the additional selections to your cart and check-out together with this package.
Other Important Information
We have enforced strict preventive measures for setup. Gloves and surgical masks will be worn at all times, and not more than 2 stylists will be present during the time of setup. Our stylists will also uphold high personal hygiene standards, such as disinfecting their hands before and after leaving the hotel room.
Kindly ensure that there are no valuables in the room while styling is being done. We will not be responsible for loss of valuables in the room.
It is the responsibility of the customer to make arrangements with the hotel to allow entry to our stylists upon check-in. If entry is denied, no refunds will be made.
Kindly adhere to your pre-selected set-up timing. However, on the event day itself, should the timing of the set-up be drastically delayed or brought forward, we will try our best to accommodate to the new timing, if our schedule permits. Nonetheless, there will be a redelivery fee. This fee is used to cover our courier and manpower fees incurred due to the redeployment of resources.
Booking Terms
Full payment is required for all bookings.
We require 1 week (7 days) lead time for all bookings.
For urgent requests, please email us at hello@sprinkieparties.com for assistance.

Related products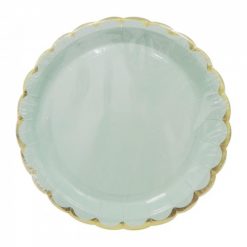 Out of stock