43″ Lime Green Fun Script Foil Balloon (Air Fill Only)
This fun script balloon is easy to air-fill and self-seal so you can inflate, deflate, and reuse again. Perfect for celebrating just about any occasion! Simply blow up and hang, no helium required!
Each balloon will be sold flat. Packaging comes with a white ribbon for hanging and a straw for easy inflation (with air only) Balloon comes with tabbed holes to facilitate hanging. Please note that this balloon is not designed for use with helium as it will not float. To be air-filled only. Balloon measures approximately 43″ wide when inflated with air. Balloon is self-sealing and reusable.
Out of stock
Related products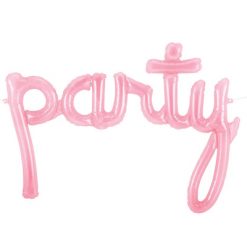 Out of stock